The former paper mill site was acquired in October 2011 with the aim to redevelop the 9.3 Ha site into a 32'500 sqm high quality residential complex. The site presented hydrocarbons, mineral oils, heavy metals, landfill pollution.
Image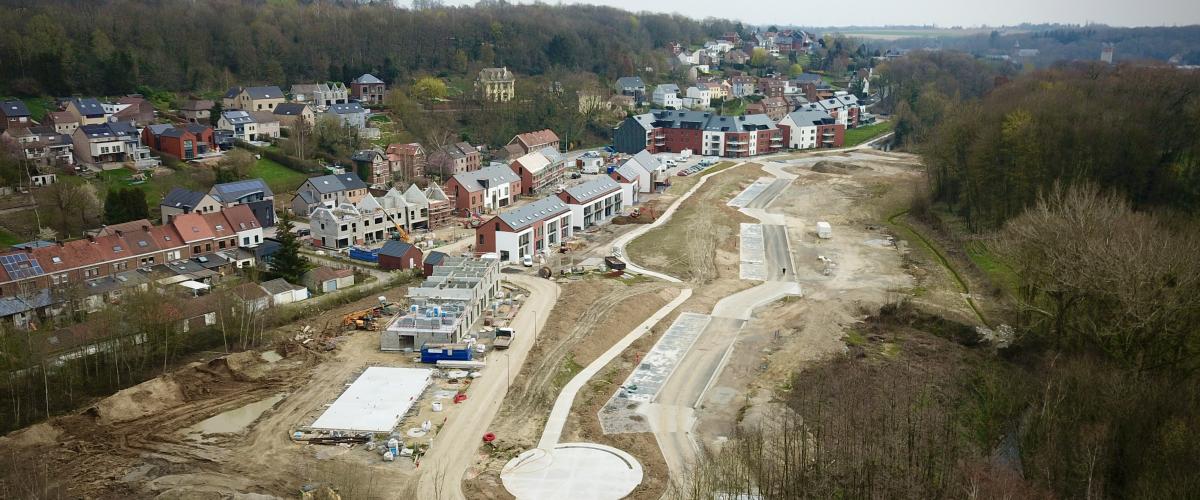 The demolition, decontamination and recycling of materials on the site were completed on time and within budget. The Minister for the Environment confirmed the conformity of the rehabilitation work and the town planning permit was issued by the Walloon authorities in June 2014.

The former industrial site on which the Jardins de l'Orne district is built has required significant remediation and it should be noted that to date it is the only Belgian district to be BREAAM certified with the "Excellent" rating obtained by integrating all the dimensions of sustainable development.