Un fonds spécialisé dans la réhabilitation des friches industrielles
26.05.2020
Un fonds spécialisé dans la réhabilitation des friches industrielles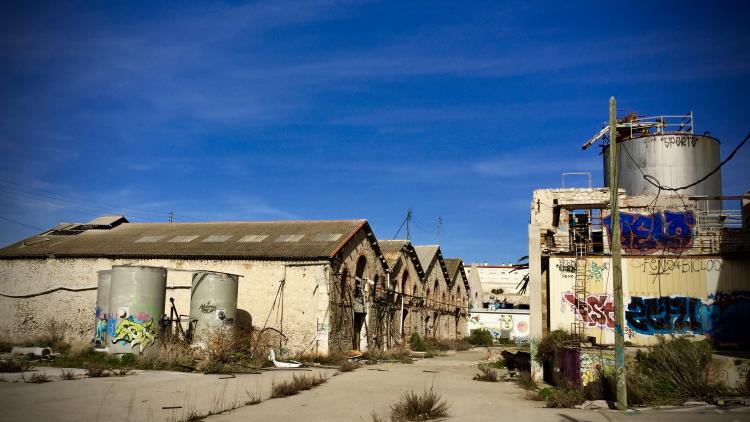 Several major institutional investors launched Wednesday in Lyon a new fund specialised in the remediation of heavily polluted industrial wastelands, in the continuity of a first successful Fund launched six years ago. The Ginkgo II fund has already raised 60 million euros and its objective to raise that amount to 140 million euros by the end of the year "is under the best auspices," announced its managing director Bruno Farber at the signing ceremony.
"If we were capitalised by Goldman Sachs, we might be less successful, but a majority of our investors are very close to the general interest," Mr Farber stressed, referring to the main providers of funds: the European Investment Bank (€30 million), the Caisse des Dépôts (€30 million) and the Belgian sovereign fund SFPI (€10 million), as well as the Edmond de Rothschild Group (€10 million). These investors all had a stake in the capital of the Ginkgo 1 fund, which is worth €81 million. They all practically doubled the amounts invested in its successor Ginkgo II.
According to Mr Farber, Ginkgo 1, launched at the end of 2010 for an eight-year period (extendable to 10 years), should offer its investors a return of 10 to 15%. The investment is indeed risky, even if Ginkgo funds are insured against the risk of slippage in pollution clean-up costs, explained Mr. Farber, during the ceremony held on a former Fagor-Brandt site in the Lyon district of Gerland, which Ginkgo is currently redeveloping. This 4.3 hectare site is one of the seven on which Ginkgo I is working, with two others in the Paris region, one near Annecy (Haute-Savoie) and three in Belgium.
The remediation of these sites should make it possible to create 180,000 square metres of building rights, with the construction of 2,000 housing units. Ginkgo II, for its part, will generate 350,000 square metres of new building rights (i.e. 4,000 housing units). "If the first fund took a very long time to come out - several years - it was very quick for the second one", Hammou Allali, director of real estate investment at the CDC, was pleased to say.
The promoters of the two funds indeed underlined that the remediation of former industrial lands, a real "cancer" of the hearts of the city, represented "very complex projects, requiring competent teams". "Alone, we don't know how to do it," Mr. Allali pointed out. "Ginkgo's expertise allows us to know whether a remediation project is viable or not. The call for private capital "is a means of accelerating the changes necessary for urban regeneration," noted for his part Ambroise Fayolle, Vice-President of the EIB. For him, " there is no opposition between investment funds and brownfield regeneration ". If Ginkgo I was only invested in France and Belgium, Ginkgo II does not refrain from taking an interest in other European countries. In particular, the fund is looking at investment opportunities in Great Britain, Spain and Luxembourg.
11 mai 2016  |  http://www.challenges.fr/entreprise/20160511.AFP4852/lancement-d-un-nouveau-fonds-specialise-dans-la-rehabilitation-des-friches-industrielles.html