Former use
Pharmaceutical activities
Program
Former headquarters of the pharmaceutical company Mylan France
In October 2017, Ginkgo finalized the acquisition of the former headquarters of the pharmaceutical company Mylan France, located in Suresnes. On a surface of 0.5 Ha , the complex consists of an office building, an annex building and a covered garden floor.
Image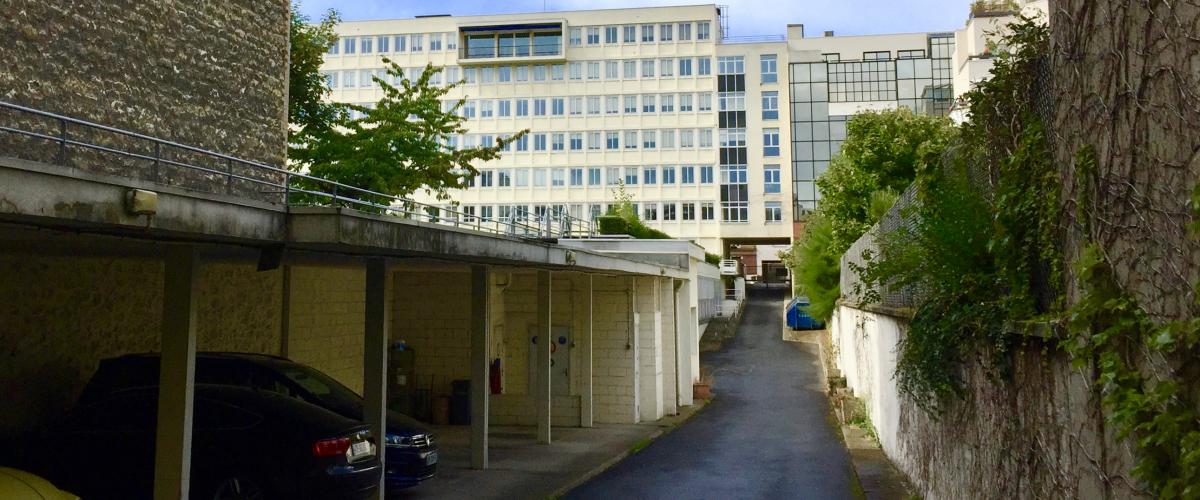 While the available studies had identified signs of pollution, with no metals, PCBs or chlorinated solvents, they did not rule out the presence of chemicals in the old laboratories, workshops or storage rooms. The buildings that had been demolished, as well as those that had been retained, were therefore first cleaned of asbestos. In addition, as the buildings were constructed on historic man-made fill, all the soil had to be treated before it could be extracted.
Located between Rue Rouget de Lisle and Rue de Verdun in Suresne, in the immediate vicinity of the Seine and Ile de Puteaux, the Vita-Suresnes project involves the restructuring and extension of a residential and office complex covering almost 6,500 m². Planning permission was submitted by the architectural firm Atelier 115 and granted in October 2018. They include the construction of 11,000 m² of buildings divided into 4,600 m² of housing (73 units) and 6,400 m² of offices.
Image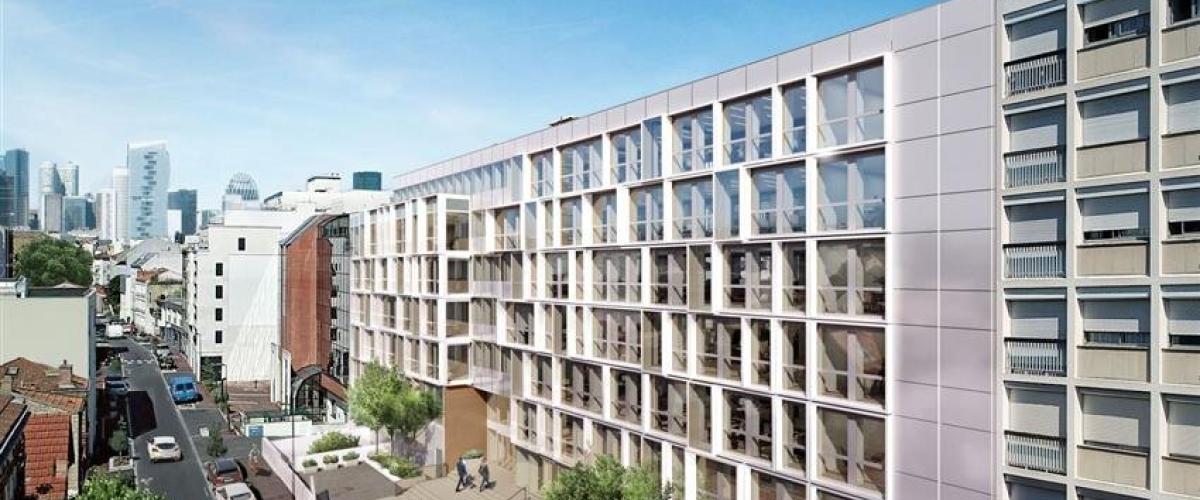 This exemplary redevelopment comprises a garden level, underground patios planted with vegetation, a ground floor plus 6 levels of office space and a large roof terrace. The refurbishment project is also committed to environmental sustainability, with 2,000 m² of high-quality landscaped areas.
Work began in early 2021 and is scheduled for completion in 2025.